Our mission : to provide the best of the French Terroir to the tables all around the world
Our Expertise
With over 30 years of expertise in selecting and exporting French cheeses, Thomas Export is an essential promoter of French gastronomy around the world.
Every day we ship the most beautiful products all over Europe, from the United Kingdom to the Ukraine, from Sweden to Spain, Germany and Italy…to North America (the United States and Canada), to South America (Mexico, Brazil, Peru, Argentina…), to the Middle East (United Arab Emirates, Qatar, Israel, the Lebanon…), to Africa, Asia (Japan, South Korea, Singapore…) and to the Pacific (Australia, New Zealand)!
Our passionate teams are here to share their cheese expertise with you. Understanding the history, characteristics, food pairing, conservation of each product, etc. are all advantages to boost your business.
Our advantages
We offer a range of 3500 cheese references, from more than 270 suppliers, of which 900 are immediately available from stock in our state-of-the-art facility, located near Rungis, the largest fresh food market in Europe. We are committed to ship your cheese selection as fast as possible. Every week, we dispatch 25000 cases / 60 tons of cheese to 350 customers in 70 different countries.
From order confirmation to final delivery at your premises, your French cheese is delivered within 1 week by road in Europe, 10 days for far export by air and between 15 days and 2 month by sea.
Our Team
Our experienced sales and logistics teams are at your disposal to provide a flexible and responsive service and answer any questions. Availability and reliability are the keywords that drive our employees, offering you an ever-improving experience.
Our Expertise
Part of a family group established in 1938 by Henri Brunel, our expertise in cheese covers the areas of production, ripening and selection. After the integration of César Losfeld in the group in 1988, we started the activity of Mimolette ripening and since 2018 we have been producing artisanal cheese in our cheese dairy "Fromageries des Régions".
Our Process
Discover what happens when you send over an order to Thomas Export :
1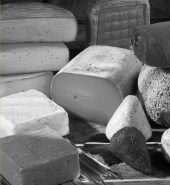 We create a selection of cheese that meets your needs.
2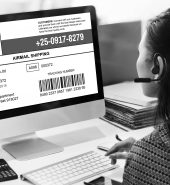 We Register your order.
3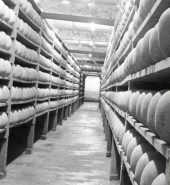 We order cheese and deli products from our suppliers.
4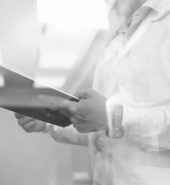 We receive and control each case to make sure you receive quality products.
5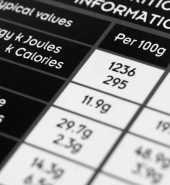 We can add multilingual or local language labelling that respects your legal requirements.
6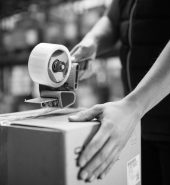 Our team prepares your order on pallets or in boxes.
7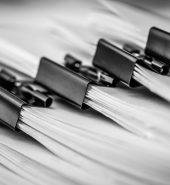 We prepare and collect all export documentation specifically adapted for your country.
8
We organize delivery by road, air and see in link with freight forwarders.