France hasn't monopoly on cheese production in Europe and, as a cheese lover, it seems important to complete our offer by finding the best specialties outside our borders. At Thomas Export, you can access a complete assortment, reflecting the know-how and the particularities of the productions of Italy, Switzerland, Spain, the Netherlands or Great Britain. The richness of the terroirs of our European neighbors brings incomparable wealth to your cheese platters !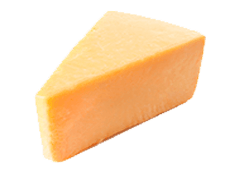 CHEDDAR
Cheddar is an English cheese. This cow's milk cheese has a very pronounced flavour and its colour varies depending on how it is aged.  Cheddar can be eaten in many different ways: in a sandwich, melted on potatoes or on a cheeseboard.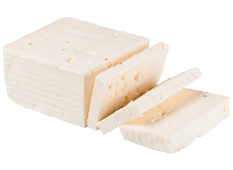 FETA
Feta is a Greek cheese made with sheep's milk. This cheese comes as a block immersed in brine. Feta is mainly used as a garnish for salads served with olive oil.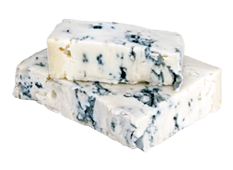 GORGONZOLA
Gorgonzola is a blue cheese from Italy. It is ochre in colour, marked with blue. It has a strong flavour that is not dissimilar from Roquefort.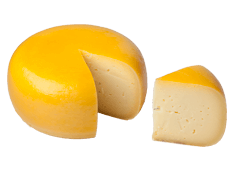 GOUDA
Le Gouda est un fromage à pâte pressée non cuite. Sa croûte peut être naturelle ou paraffinée et sa pâte est onctueuse. Son goût est doux et devient plus typé selon la durée d'affinage.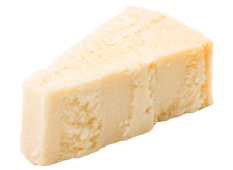 GRANA PADANO
Grana Padano is a hard pressed Italian cheese. It is shaped like a wheel with a smooth rind. The cheese has a grainy texture and is straw yellow in colour. Grana Padano has a characteristic flavour, less fruity than Parmigiano Reggiano.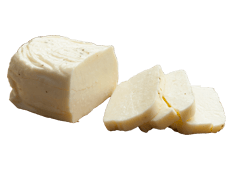 HALLOUMI
Halloumi is a cheese from Cyprus. It is made from sheep's and goat's milk and has a little mint in it. It can keep for one year in the fridge. Halloumi can be eaten in many different ways and does not melt.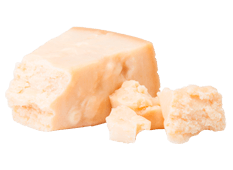 PARMIGIANO REGGIANO
Parmigiano Reggiano is a hard pressed Italian cheese. It is very similar to Grana Padano. Parmigiano Reggiano has a fruitier flavour than Grana Padano and is less grainy. Parmigiano Reggiano is also only made from "Reggiana" cow's milk.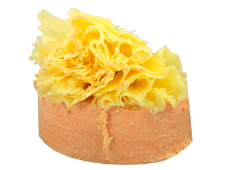 TETE DE MOINE
Tête de Moine is a Swiss cheese. This cheese is served in very thin rosettes that are cut using a "girolle". Tête de Moine is aged for at least two months on spruce boards, which gives it its typical flavour.