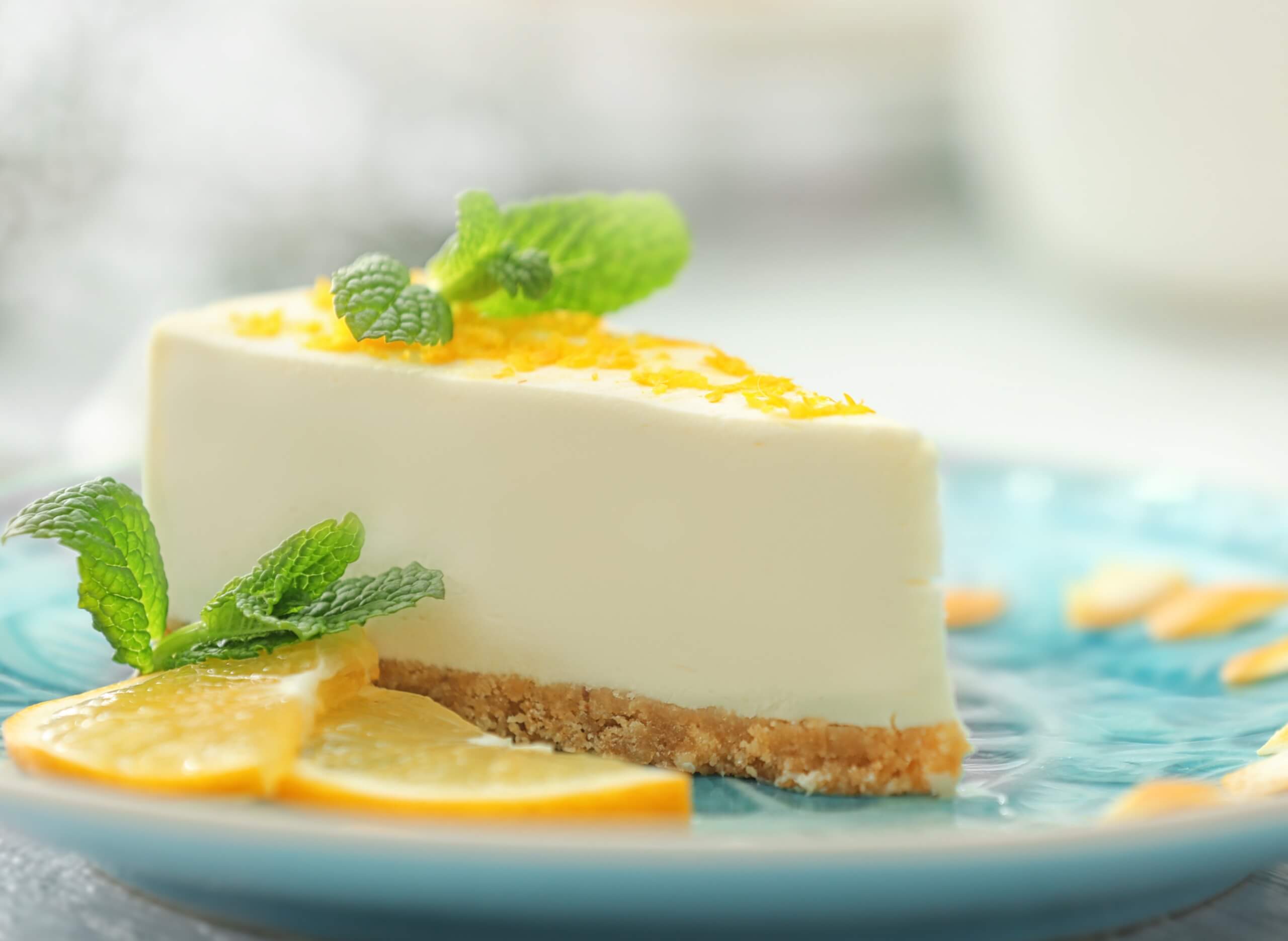 | | | | | |
| --- | --- | --- | --- | --- |
| Dessert | 8 personnes | 4/5 | 40 minutes | 5 minutes |
For the cookie : 250 gr of coconut cookies •125 gr of Breton shortbread  •110 gr of salted butter
For the cheesecake : 300 gr of Philadelphia cream cheese • 190 gr of lemon jam • 115 grof cold heavy cream • 3 tablespoons of coconut powder • 6g of gelatin (3 sheets) • 1 vanilla pod • scraped • 3 egg whites • ½ lemon • ½ lime
---
This recipe is to be made the day before the tasting
In a bowl, reduce all the cookies to powder, add the soft butter and mix well. Pack this preparation evenly in the bottom of the mold, the shape of your choice, silicone, Store 30 minutes in a cool place to harden.
Spread a thin layer of lemon curd over the cookie base.
Put the gelatin to soften in a bowl of cold water and chill for 15 minutes.
In a saucepan, heat the lemon jam with 1 tablespoon of water. Remove from heat and add gelatin. Stir to combine.
In a mixer, whip the cream cheese with the fresh cream, then add the lemon gelatin, coconut and lemon and lime zest. Fold in the whites of the egg whites with a spatula.
Pour the preparation into the mold with the cookie base. Filter and put one night in a cool place.
Just before serving, turn the cheesecake out of the pan onto the plate. Sprinkle with coconut powder and decorate with lemon zest. Serve.