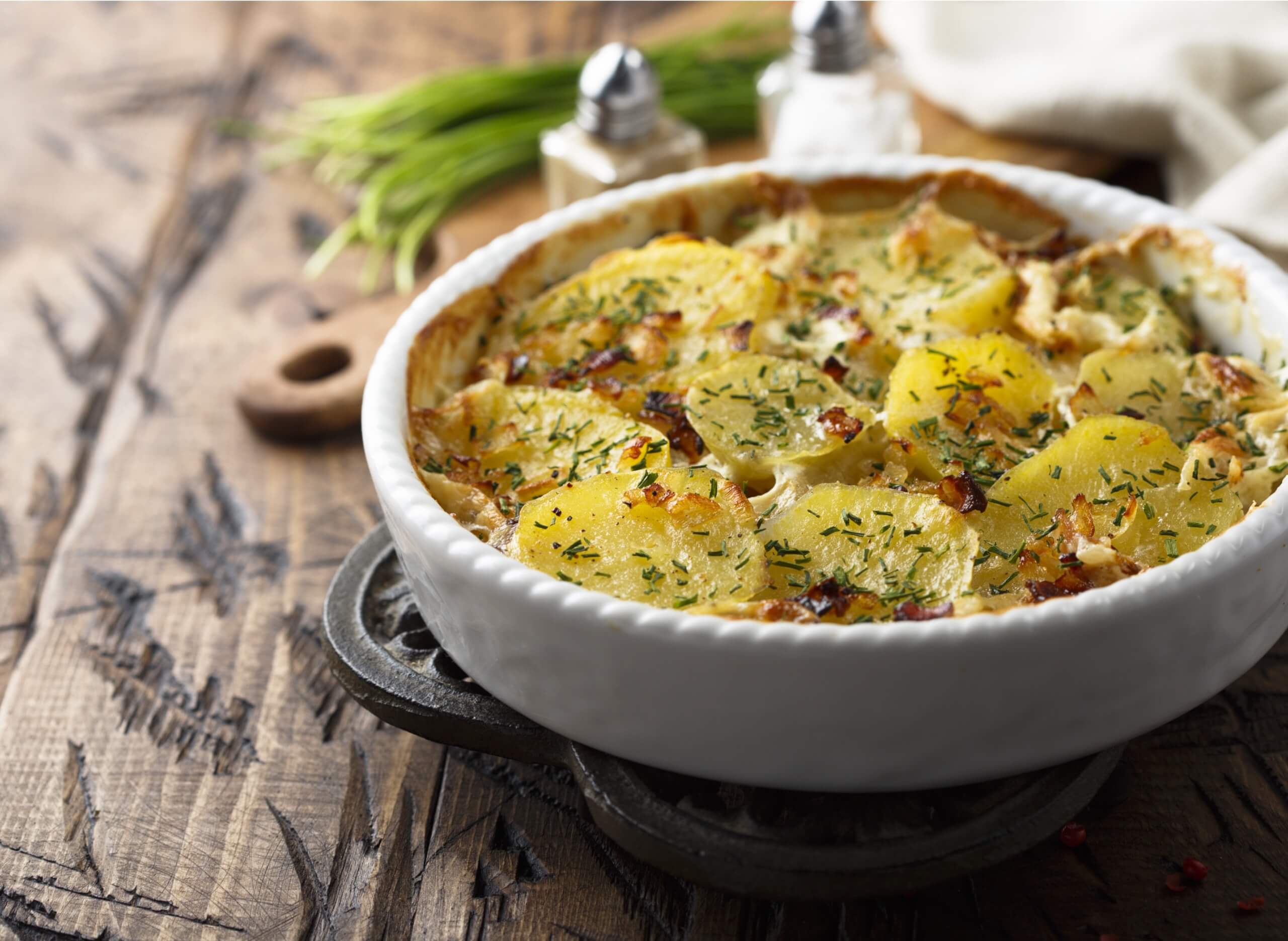 | | | | | |
| --- | --- | --- | --- | --- |
| Main dish | 4 persons | 2/5 | 10 minutes | 30 minutes |
4 apples charlotte • 4 apples vitelotte, • 3 shallots • 1 calf's trotter bought cooked • 1 calf's trotter cooked in dices • 1L of chicken broth • 1 fresh goat cheese in log of 250 gr • 50 cl of cream • 2 tablespoons of mascarpone • 250 gr of butter • emmental
---
Melt the goat cheese in the chicken broth and the cream. Keep warm
Cut the potatoes and shallots into regular size cubes.
Melt the butter and add the shallots and potatoes.
Stir for a few minutes and add the stock until the potatoes are cooked and firm.
When you are ready to finish your risotto, add the diced veal feet and melt them.
Add 2 tablespoons of mascarpone to obtain a smooth and creamy risotto.
Place in a small gratin dish and sprinkle with Emmental cheese.
Serve with a green salad.